"Littorinids are one of the very few molluscan families with a sufficient following among researchers that they merit their very own symposia"
We are pleased to announce the 13th edition of ISOLBE, the International Symposium on Littorinid Biology and Evolution, hosted by Rui Faria at CIBIO – Research Centre in Biodiversity and Genetic Resources – InBIO Associate Laboratory, University of Porto, Portugal.
During four days of conference, we will discuss recent scientific findings of evolutionary significance within a highly polymorphic group of organisms with remarkable variation in life history traits.
The informal and inspiring scientific atmosphere of ISOLBE enables researchers and students of different disciplines but with a common interest in Littorinids to present their work in a series of talks and posters, as well as opportunities for group discussions/brainstorms on participants-selected topics of interest.
The conference will be in a hybrid format with possibility of attending both in situ or remotely. However, to fully benefit from interactions among researchers we recommend a visit to Portugal.
Future promising avenues of research using littorinids as models to understand evolutionary process driving our understanding of biodiversity, together with state-of-the-art tools to address them will be discussed. Altogether, XIII ISOLBE will contribute to reinforce the recognition of Littorinid species as key models to understand the forces influencing evolution
Jonathan Henry
University of Illinois Urbana-Champaign
Pierre-Alexandre Gagnaire
University of Montpellier, CNRS, ISEM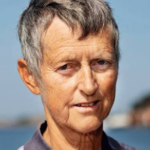 Kerstin Johannesson
University of Gothenburg, Sweden
Gray Williams
University of Hong Kong
Open – March 20, 2023
Deadline – May 14, 2023
Acceptance – May 22, 2023
Open – March 20, 2023
Early registration deadline – June 30, 2023
Late registration deadline – July 10, 2023
welcome reception, excursions, coffee breaks, lunches and conference dinner included
Students
Online 20€
Early registration 200€
Late registration 250€
Non-Students
Online 50€
Early registration 350€
Late registration 450€
We will offer two fellowships (hereafter named David Reid bursaries) that will fully cover the registration, accommodation and contribute partially or totally for travelling costs. Priority will be given to students but you are welcome to apply at any stage of your career.
Complete this form before April 30, 2023 (acceptance dates on May 15, 2023)
Centro de Juventude de Vila do Conde, Portugal